Home Page for the Desert Circle Amateur Radio Club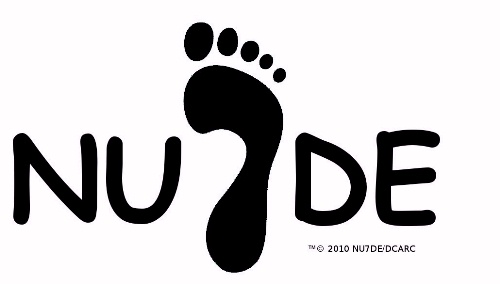 NU7DE is the callsign of the

Desert Circle Amateur Radio Club

. We are a group of Ham Radio Travellers who meet once a year at Mile 99 south of Quartzsite AridZona and/or at the Magic Circle across the street in South La Posa. We also meet elsewhere and elsewhen as band and road conditions change. The Ham Shack is where we park it.

Latest NEWS! www.NU7DE.net is a fait accompli. Thanks to Mike, KD7TKQ. And our new logo! Thanks Mike! T-shirts for the group are a done deal. Six remain as of this writing. The logo is on front and back--for those of us that don't know if we're coming or going. Write Mike, kD7tKq, for info about colour and size and price. We still have the silk screen around someplace.


Tickle the foot in the logo there and see how our NU7DE extra long shirts look when they are on a live body.

QSL, Info, Operating Opportunities, Website comments: NU7DE.ARC@gmail.com

Next Event(s): NU7DE at Mile 99 and/or The Magic Circle; Winter Field Day in January at Mile99. Our Annual Meeting somewhere in Quartzsite. Where will you be?


Annual Events: Annual Meeting at The Magic Circle coincident with QuartzFest at Mile 99, 2023 January 22-28!

SKP's Buff BOF Flocking at The Magic Circle, La Posa South, 2023 Jan ? to ?. Open House of sorts and operations as times and frequencies available. Stay tuned for schedule details.
NU7DE Annual Meeting will be at the Magic Circle in La Posa South, exact location To Be Determined according to weather and other factors, Thursday (most likely--or not) 16h30. Your esteemed president, CEO, and web page compositor will bring something to share.You are each responsible for your own Dinner Setups, and BYOB. Sign up early.

Somewhen that same week will be Winter Field Day. Another opportunity to get NU7DE on the air.



NU7DE did indeed operate Field Day June 2021

--The Ultimate in "Barefoot" contesting--Tonopah AridZona @ 113f and two a/c units running on shore power whilst all the radios and computers were solar powered in a clothing optional environment. See the full report at the NU7DE Group Page for further information and details. Do you have an idea for our next Field Day QTH?

Previous Events:
2007 Field Day in June, Wind Horse, fifteen miles north of Pie Town, Catron, New Mexico.
2008 Field Day at Casa Blanca Hot Spring, Tonopah Maricopa AridZona.
2008 Nude Rec Week in July: DE7ALI and ME0W (that's a zero between the E and the W) stayed on for a Nude Summer Camp on The Road.
2009 saw KD7TKQ take the reins and operate NU7DE from Tonopah barefoot and alone. No takers to enjoy the hot water and the hot air.
2010 NU7DE Barefoot Field Day and T-Shirt Distribution BBQ at Tonopah AridZona.

2011 NU7DE Field Day, LoLo Montana: See our Yahoo! group page for the log
2012 Annual Meeting was held at Magic Circle; see Yahoo! group page for minutes.
2013 Annual Meeting... Field Day...
2014 Ditto...
2015 Annual Meeting at the Mile99 Hobo Stew. Field Day in some forest between Ash Fork and Williams
2016 I canna believe this much time has run out since the last update. Must be nobody is reading this page...
2016 Field Day at Pie Town. See the full report at the NU7DE Yahoo Group.
2017 Annual Meeting at Mile99 during QuartzFest Hobo Stew. See the full report at the NU7DE Yahoo Group.
2017 Winter Field Day at Mile99. RTTY and SSB operations. See the full report at the NU7DE Group Reflector.
2017 NU7DE License Renewal. Can you believe it? This Q'fest will be our 10th Anniversary.
2018 NU7DE Field Day at Tonopah AridZona
2019... I don't remember much about that year. There must have been one since there is an entry recorded at the groups.io reflector. See in Messages for 2019: ARRL FD 2019 Entry - NU7DE for the rest of that storey.
2020...Even worse. 2020 may as well didn't happen.

2021 NU7DE Field Day and ARISS Image Transmissions at Tonopah AridZona. (At the ARISS site put K1OIQ into the "Find all submissions by callsign" Search to see a few of the images collected at NU7DE/K1OIQ.)
2022 Looking forward to Quartzfest Revival and Winter Field Day at Mile99 and Annual Meeting across the street at The Magic Circle.

Minutes of our First Official Meeting and reports from QuartzFest at the Mile 99 Ingathering and subsequent Flocking at The Magic Circle.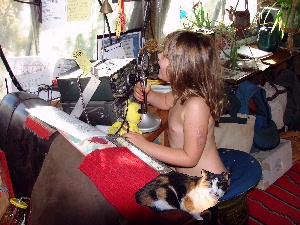 NU7DE: The Ultimate in "Barefoot" Operation!




Related Links:
NU7DE Group Reflector
Magic Circle/SKP Buff BOF
Un-Official Magic Circle Website (Thanks to clothesfree and corkystanton)
Quartzfest at Mile 99
Our Inspiration and Neighbors to the East
KD7TKQ - Mike's Homeless On Wheels Blog
Remembering Jean Shepherd K2ORS/SK


Page Update History: 2010 Towel Day After
2010 Summer Solstice
2012ii23 . . . o 0 O (...how did a whole year slip past me?)
2016i12 . . . o 0 O (...did it again?)
2017ii5 . . . Updated updates.
2017xi25. . . Updated upcoming event dates.
2018vi27. . . Changed Group Reflector Link.
2021vii11. . . Updated activity info and links.
2021xii23. . . Updated activity info and links.
2022i14 . . . . Updated activity info and links.